Status and prestige:
Erarta is the leading brand in contemporary art. Making an order in Erarta will highlight the high status of your aesthetic needs and will create a resounding PR opportunity.
Capabilities:
We use high quality equipment to produce reproductions, wall panels and art objects, making it possible to solve interior design tasks based on the space specifications and the desired color scheme. Availability of own workshop and production base reduces the final cost of services.
Quality assurance and time-frame:
Our equipment provides excellent print quality preserved even when original image is repeatedly enlarged. Extensive experience in working with different authors allows us to select the artworks on customer's individual request quickly and competently.
Target objects
Hotels

Restaurants and bars

Apartments and houses

Marketplaces, exhibition areas

Office interiors

Sport and recreation facilities
Cooperation Options
Selection of works
of contemporary art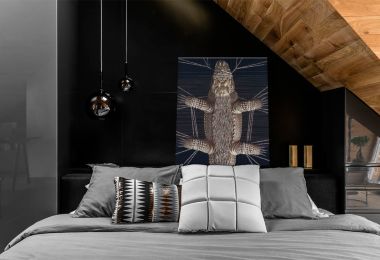 A rich collection of works made in different genres and techniques by 350 authors from all over Russia provides an opportunity to find the best approach to the design of a specific space.
Development of art objects according to individual orders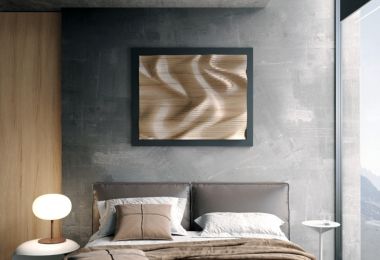 Here, in Erarta, we give particular attention to the requests to create new art objects, which are developed which in collaboration with the artists specifically for the customer's interior.
Original projects for corporate clients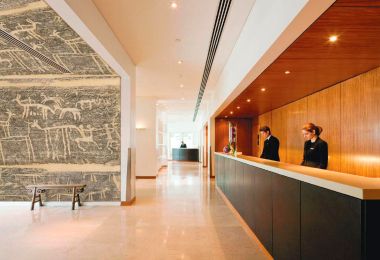 Erarta Design carries out individual original projects for corporate clients. When decorating the space, we use either existing works of contemporary art or, together with the artist, design something new, taking into account the wishes of our customer. These projects are labeled in the following way: "Specially created for (name of the customer/company's name) by Erarta". Our design projects ensure the success in creating a unique interior or exterior, as well as effectively promote the client company and create a news story for the media, business partners and clients.
How do we work?
From you: image sequence (visualization/ photos/sketches of finished or developing interior design)
From us: several options for interior design solutions, using the works of contemporary art.
Completed projects
Four Seasons Hotels

Pulkovo airport

Ginza Project restaurant and others

Forest Rhapsody Resort

Estel Beauty Salon

JSC Aviasystems

Offices of major resource companies

Design studios

Numerous private residences
Contact Us
We are willing to reply to questions. Сall or write to us without hesitation, we look forward to hearing from you! Contact information:

+7 812 324 11 95

10:00–18:30 (Mon–Fri)

Please fill out the form below and we'll call you back!

We invite designers to cooperation!