Vyacheslav Mikhailov was born in the remote village of Arzgir, located in the Stavropol region. After serving in the army, Mikhailov attended the Repin Institute of Painting, Sculpture and Architecture in Leningrad where he studied under the renowned art professor Yevsey Moisejenko.
After completing his post-graduate studies in 1979, Mikhailov, along with Valery Lukka (also an Academy of Arts graduate) and Felix Volosenkov, founded an art group, later named by art critics The Three Bogatyrs, devoted to searching for new ways of expression. In order to create their desired painterly effect they used layers of levkas (a traditional material used in icon painting) and paint to create relief, and thus moved away from the established painting tradition, seeking to make their works more organic and visceral. Though their work contained literary references and links to mythology, their focus was the physicality of texture.
Now one of the foremost painters in St. Petersburg, Mikhailov has developed a painterly language that is founded in form and semantics. His paintings fascinate with their intricate surfaces and saturated colours. Working in large series and developing a group of work over an extended period of time, Mikhailov cherishes the notion of memory in his work, and is himself committed to both the present and the past in his painting practice.
In the early 1980's Mikhailov began participating in various exhibitions, both in Russia and abroad in Europe, China and America. He had a solo exhibition at the Russian State Museum in 1995 and contributed to a group exhibition at the Hermitage Museum in 2004. He is a member of the Russian Association of Artists and a member of the State Artists Association of Italy, "ITALART". He was also awarded the title of `Honoured Artist of Russia'.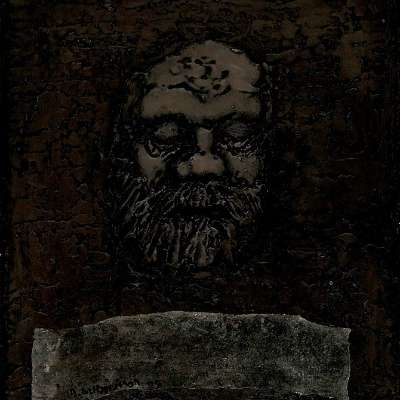 Selected Auctions:
2007 Sotheby's London, UK.

2007 MacDougall`s, London, UK.

2006 Sotheby's New York, USA.

1992 Gioffredo Gallery, Nice France.

1991 Art Junction International, Nice France.

1990 Drouot Auctions House, Paris France.

1990 Aarthus, Nelleman & Thomsen, Denmark.

1989 Christie's London, UK.

1988 Koller Gallery, Zurich ,Swizterland.
Selected Museum Collections:
Over 40 museums and number of private collections in Russia and abroad feature paintings by Vyacheslav Mikhailov. Among museum collections are:

Erarta, the Museum and Galleries of Contemporary Art, St. Petersburg, Russia.

State Tretyakov Gallery, Moscow, Russia.

Modern Art Museum. Moscow, Russia.

Cultural Fund of Russia, Moscow, Russia.

State Russian Museum, St. Petersburg, Russia.

State Hermitage, St. Petersburg, Russia.

All-Russian Museum of A.S. Pushkin, St. Petersburg, Russia.

Arts Academy Museum, St. Petersburg, Russia.

State Museum of Theater and Music, St. Petersburg, Russia.

Manege Central Exhibition Hall, St. Petersburg, Russia.

Fine Arts Museum of the Republic of Tatarstan, Kazan, Tatarstan.

Museum of Russian Art. Kiev, Ukraine.

Museum at Schmidt-Haus, Nabburg, Germany.

Ludwig Museum, Cologne, Germany.

Zimmerly Art Museum, New Jersey, USA.

Museum of Soviet Unofficial Art, New York, USA.

State Museum of International Art, Beijing, China.

State Museum of Art, Shanghai, China.

State Art Gallery, Mandal, Norway.

Art Museum. Tampere, Finland.

Kadriorg State Art Museum. Tallinn, Estonia.
Private collectors of his work include Vladimir Putin (Prime Minister of Russia) and many other prominent collectors in Russia, and across Europe including Belgium, UK, Germany, Italy, Netherlands, USA, France, and Finland.